We offer a broad range of accounting and tax services to meet the diverse and evolving needs of our client base. Our team is driven by industry professionals in accounting, taxation, business services, bookkeeping and SMSF administration.
Tax Planning
Appropriate tax planning will reduce your tax payable as far as legally and commercially possible. Whether you are an employee, contractor, or business owner, dedicating time, and expertise to developing your tax strategy will maximise the money in your pocket and avoid you paying unnecessary tax.

Accounting
Ensure that your tax obligations are up to date and compliant with the Australian Tax Office. We prepare tax returns for all types of entities, including family, discretionary, unit, hybrid and bare trusts, companies, self-managed superannuation funds, individuals, partnerships and deceased estates, and other entities.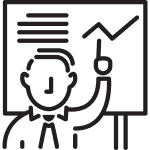 Bookkeeping Services
Bookkeeping is vital to any successful business. We will maintain your records and track your income and expenses to provide you with key reporting and analytical findings. We are experienced on Xero, MYOB, Quickbooks, Reckon, SAP Business One (SAP B1), Sage, Arrow, Cashflow Manager and Netsuite.

Audit
Maintain fiscal integrity and ensure compliance when running your company. Our auditing services examine your company's financial statements and check that your systems are operating as they should.

Self-Managed Super Fund
It takes time, commitment, and expertise to successfully manage an SMSF. Our SMSF specialists take care of the paperwork to ensure that trustees meet their obligations, allowing you and your adviser to focus on growing wealth within your fund.